Each year the Foundation Board selects the Alum of the Year award at the April meeting from the Trojan Hall of Fame nominees.
2016 | David J. Getty, Ph.D. | Class of 1961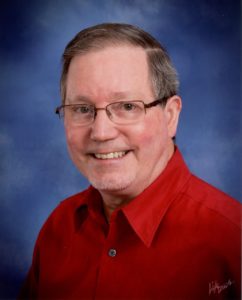 Alum of the Year David J. Getty, Ph.D. is a prominent researcher in medical imaging and has had a long, distinguished career.
Dr. Getty taught at Brown University and was a senior research associate in the Department of Radiology at Harvard Medical School and Brigham and Women's Hospital.
Getty worked for BNN Technologies of Cambridge, Mass., where he developed the Stereoscopic Digital Mammography (SDM) system. As principal investigator, he conducted the preliminary study of stereo digital mammography. In the study, stereo digital mammography reduced false positive reports by 49 percent and reduced missed actionable findings by 40 percent compared to standard digital mammography. There were 1500 participants in the study.
Stereo Digital Mammography combines two digital breast x-rays taken from different angles, and produces a detailed three-dimensional image of the breast's internal structure when viewed on Getty's stereo digital display.
As a result of Getty's work, stereo mammography offers the possibility of greatly improving the accuracy of breast cancer screening. The large reduction in the number of false positive reports means that many fewer women would be unnecessarily recalled for further workup exams and possibly unneeded painful invasive biopsies.
Dr. Getty graduated from Stanford and earned his B.A. in psychology. To further his education, he attended the University of Pennsylvania where he received his master's degree and his doctorate in 1969.
Starting with his time in the Tucson Boys' Chorus, Dr. Getty has loved music. He has continued his interest throughout his life and currently sings in a mixed a cappella quartet that has sung the National Anthem at both the Red Sox and Celtics games.
2015 | Dr. Paula Fan | Class of 1969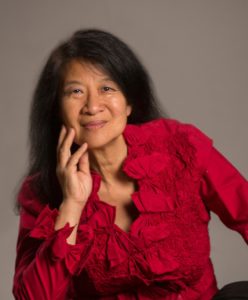 Paula Fan '69 graduated from The University of Arizona in 1973, and in 1974 she earned her master's degree from the University of Southern California where she also earned a doctorate (DMA) in 1981. Paula became the first UA Regent's Professor from the College of Fine Arts and was principal pianist for the Tucson Symphony Orchestra.
Paula's interest in her heritage led her to China, where she played with the Beijing's Central Philharmonic in the first concert of Western chamber music presented since the Cultural Revolution. She debuted in London in 1977 and New York in 1978. She has recorded 19 albums and broadcast for the BBC, NPR, and Radio Television China.
Now retired, she was always in great demand as pianist/coach for many internationally recognized artists. She has accompanied and coached singers from the world's greatest opera houses.
She is passionate about bridging the gap between the scientific and musical worlds as a founding member of the Solar Storytellers, a solar-powered piano trio. She says there should be an "A" in STEM to create STEAM so that the arts benefit science.
2014 | Paul Gray Ph.D. | Class of 1960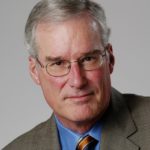 The 2014 Alum of the Year, Paul Gray, is a member of the Class of 1960. He received a B.A., M.A., and PhD. from the U of A in electrical engineering.
In 1971 he joined the faculty of UC-Berkeley as a professor in the Department of Engineering and Computer Sciences and the Graduate School. Paul authored over 150 journal articles, has published four books, and holds 14 patents. Paul has received many honors and awards.
Before retiring in 2006, Paul served both as Vice Chancellor and Provost for UC-Berkley, and most recently, he is a Director of The Betty & Gordon Moore Foundation. Paul holds honorary doctorates from the University of Bucharest in Romania, and the Swiss Federal Institute of Technology in Lausanne.
2013 | Sue Pooler Wagner | Class of 1958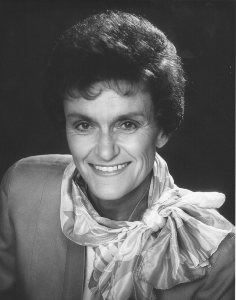 Sue Pooler Wagner is widely regarded as the most influential woman in 20th century politics in Nevada. She was elected to the Nevada State Assembly in 1974, to the Nevada Senate in 1980, and in 1990 was elected the first woman Lt. Governor of Nevada. She has had a stellar career as a public servant and legislator.
Sue is a supporter of woman's rights, protections for children at risk, environmental protection, funding for public and higher education, and for public accountability and campaign finance reform. Sue successfully introduced and passed more legislation than anyone else in Nevada's political history. She was urged to run for Congress, and for Governor. The National Women's Political Caucus advanced her name to George H.W. Bush as a potential Vice Presidential nominee.
She earned a B.A. in education from the U of A and an M.A. in history at Northwestern in 1964. She married Peter Wagner in 1964 and had two children. She taught in the Tucson public schools before moving to Nevada. In 1980, her husband Peter was killed in an airplane crash. In 1990, Sue also was critically injured in a plane crash, but survived and continued her public service despite a difficult recovery.
After leaving elective politics, Sue accepted a position in political science at the University of Nevada, Reno. She has mentored young women interested in politics and directs a student legislative intern program. In 1997 she was appointed to the Gaming Control Board and to the Board of Wells Fargo Bank and was recently inducted into the Nevada Senate Hall of Fame.
2012 | Judge Irma Gonzalez | Class of 1966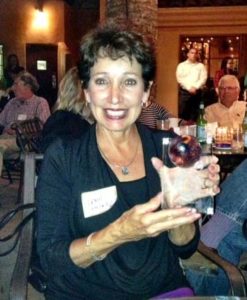 Irma can claim many firsts in her distinguished legal career. Irma is the first Mexican-American woman ever appointed to a federal district court in the United Statesand was confirmed by the U.S. Senate in 1992. She also was appointed the Chief Judge of the Southern District Court of California and served a seven-year term. Irma received her BA from Stanford University and then graduated from The University of Arizona Law School. Irma was a law clerk for federal district judge William Frey for the United States District Court for the District of Arizona and later joined the U.S. Attorney's Office as Assistant U.S. Attorney in the Criminal Prosecution division for the Districts of Arizona and California.
In 2011, Irma received the prestigious California Women Lawyers "Distinguished Jurist" award for her championing women's rights and is an inspiration to women attorneys. She also was honored by The University of Arizona Law Alumni with their "Distinguished Citizen Award."
Irma commits countless hours to public service and personally mentors young minority and women lawyers and law students through the Lawyers Club of San Diego. She is known for her impartiality, thoughtfulness, and coolheaded decision-making. She is also described as a "soft-spoken judge" who is "prompt, fair, and well-versed on legal issues."
While a student at Catalina, she was active as a songleader and participated in student government, National Honor Society, and attended model legislature. Irma attributes her academic success to her father who she says raised his children by his own example of an unflagging work ethic and the belief that nothing was impossible.
2011 | Samuel A. "Skip" Keesal, Jr. | Class of 1957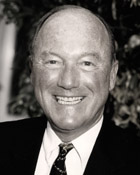 Skip was born in Chicago, and was raised on a ranch in Tucson. Skip currently resides in Rolling Hills,CA, with his wife, Beth. He has three adult children.
After graduation from Catalina, he served in the United States Army and then attended The University of Arizona and California State University at Long Beach (CSULB). Skip graduated from CSULB in 1962 with a B.S. degree in Business. In 1965, he earned an LL.B. from the University of Southern California (USC) Law School.
Having worked for several law firms, Skip founded the law offices of Keesal, Young & Logan in 1970. The firm, which has grown to 65 attorneys with offices inLong Beach, San Francisco, Seattle, Anchorage, and Hong Kong, has developed expertise in many specialties of civil litigation. He is admitted to the Bars of California, Hawaii, Texas, and Colorado. He has been named to the "Best Lawyers in America," both in civil litigation and maritime law.
Skip has dedicated himself and his firm to the local community by supporting numerous charitable and civic projects. Skip serves on the Board of Directors for Long Beach Area Council of Boy Scouts of America and the YMCA of Greater Long Beach. Skip has recently joined the Board of Trustees at Long Beach Memorial Hospital. Skip is a strong supporter of education and supports many programs sponsored by local schools. In 1997, Keesal, Young & Logan was named as the "Outstanding Corporation." The Children's Health Fund awarded Skip the "Big Apple" award for his outstanding contributions to children's health care. Skip is an avid supporter of the Boys and Girls Clubs of Long Beach.
In addition to skiing, Skip Keesal still participates in an occasional roping competition at local rodeos, a pastime he has enjoyed since childhood. He graduated from Catalina High School in 1957, the first graduating class.
2010 | Jeffrey D. McKeever | Class of 1960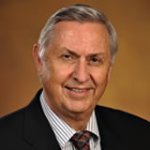 Predicting thirty two years ago that the world was changing with new computer technology, a young Jeff McKeever opened a fledgling computer store in a fledgling industry.
Building MicroAge from one retail computer store in Tempe, Arizona to a $ 6 billion public Fortune 500 company with multi-country operations, MicroAge was recognized by Money Magazine as the 1993 #1 U.S. public company for shareholder appreciation. In 1997 Fortune Magazine ranked MicroAge in the top third of Fortune 500 companies for return on investment during the previous ten years.
Jeff's admirable work ethic stands as a model for any of our current CHMS students. He rises very early in the morning, to be ahead of the Tempe workforce so he can plan his day wisely. He has continued taking and giving training sessions in the technology industry throughout his career. He knows education is more important today than ever before. A book "The MicroAge Way", documents the fortunes of the company, and a Tempe street is named after his company.
A Renaissance man, Jeff graduated from Catalina in 1960, the first four-year class, and earned his undergraduate and MBA degrees from the University of Arizona. He then went into the Air Force, retiring as a Major. At this time he acquired his love of flying, and continues to pilot. Jeff was honored as one of the top 25 Most Influential Executives in the Computer Industry for 13 consecutive years.
The University of Arizona honored Jeff as its 1986 Entrepreneurial Fellow; and in 1984, ASU named him as Arizona Entrepreneur of the Year.
Jeff was Financial World Magazine's1998 Best CEO in the electronics industry. Arizona Junior Achievement named him as an Arizona Business Hall of Fame Laureate.
Jeff's most laudable quote, "Success is never a given, failure is never final."
Jeff recently visited with Entrepreneurship classes at CHS and is the generous underwriter of a $1,000 annual scholarship for CHS seniors planning careers in business and entrepreneurship. We are very grateful for this investment in higher education!
2009 | Dr. Suzanne Rowe Van Ort | Class of 1958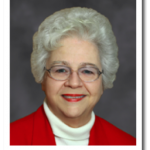 Suzanne Rowe Van Ort Ph.D. R.N. considers herself both an educator and a nurse. Her career has focused on teaching, curriculum development, and administration in nursing education.
Suzanne graduated from the University of Arizona (UA) with a BSN degree. She received the Master of Science degree with a major in nursing from UCLA and her PhD with a major in Higher Education from the University of Arizona.
During her academic career, she served as Dean of the School of Nursing at the University of Wisconsin-Eau Claire, UA professor teaching both undergraduate and graduate students, and ultimately Dean of the UA College of Nursing. She retired from the University in 2001.
In 2007 she became a founding member of the Catalina High School Foundation and served as its first vice-president.
2008 | James F. Muzzy | Class of 1957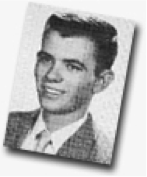 "I admit that I was not much of a student and I had more fun working on cars, especially my '50 Olds, and shop classes got most of my attention," says the selected 2008 Alumnus of the Year.
A 1957 CHS graduate, James F. Muzzy recalls he loved being somewhat of a rebel with ducktails (groomed with Pomade), rolled T-shirts, suede shoes, and Levis. But after graduation he joined the Air National Guard and went on active duty. "This was a real eye opener, and was largely the reason I decided to go on to college."
He graduated from The University of Arizona with a B.A. in Business in 1961 and an MBA in 1963. In 2007 he received a Lifetime Achievement Award from the UA Eller College of Business for his accomplishments and service to the college and the university.
During his business career, Muzzy and two associates created a company called Pimco. More than thirty years later, it is one of the world's largest fixed-income fund managers.
Muzzy and Pimco co-founder Bill Gross have had success because they keep their organization flat, not hierarchical. Muzzy admits, "I work 12-13 hours a day. I have to work every bit as hard (as the other partners) to justify my remuneration."
Muzzy now serves as the managing director of the Newport Beach office and is director of the firm's boards in London, Munich, Sydney, Singapore, and Tokyo. He works with human resources to develop training programs across the firm's global offices. Muzzy recently sold his stake in Pimco when Allianz, the giant German insurer, paid $3.3 B for a controlling share.
In 2005 the Pamela and James Muzzy Endowed Chair in Entrepreneurship was established at the U of A Eller College by Muzzy with the intent to attract "best of class" professors to enhance the business college.
Muzzy points out, "Luck plays a big role in all of our lives, but to be lucky, you must first be prepared for the opportunity, then recognize it, and then take advantage of it."
From a 70-year-old man who goes to the office every day, he advises CHS students, "Stay focused, work hard, have a goal, believe in yourself, and amazing things will happen!"
2007 | Dr. Eugene Seymour | Class of 1958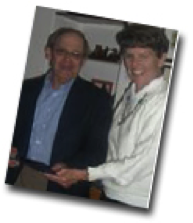 Dr. Eugene Seymour is the recipient of the Catalina High School Foundation's first outstanding alumnus award. Dr. Seymour is a physician and entrepreneur who is leading an effort to create anti-viral drugs against a wide range of viral diseases.
Gene is the CEO of NanoViricides, a biopharma-ceutical research company based in New Haven, Conn. The company is seeking to develop drugs to treat such human diseases as HIV/AIDS, Hepatitus B and C, Herpes, Influenza, Rabies, Asian Bird Flu, and Dengue Fever, which affects 100 million people yearly.
"The key to the system is a broad spectrum of nanoviricide which should work against 90 percent of all viruses with minor modifications," he said.
Gene graduated from Catalina in 1958 and from the University of Arizona. He was trained at Baylor Medical College and Columbia University College of Physicians and Surgeons. He did post doctoral training at UCLA and he was on the medical faculties of USC and UCLA. During the Vietnam War he was a major in the Medical Corps.
In the 1980s he created an AIDS testing lab to serve the large Hispanic population of Los Angeles. Later he founded a company that developed a rapid HIV blood test and he has conducted HIV research worldwide. He consults for the United Nations.
Gene admits he was hardly a good student at CHS. He says he owes his success to some UA professors who took an interest in him and inspired him to achieve. Gene found that character and persistence count. CHS students can benefit from Gene's example.